MACHINING
We shape a wide variety of products with complex geometries, taking meticulously into account your requirements.
LEARN MORE
SURFACE TREATMENTS
Specialized in surface treatment of aluminum since 1949, we meet the strict requirements of the watchmaking industry and the medical field.
More information
MATERIALS
Wir stellen Ihre Produkte aus Aluminium, Titan oder rostfreiem Stahl her und beraten Sie bei der Auswahl der Materialien.
See our materials
OUR SIGNATURE PRODUCTS
As a subcontractor, we do not market our own products. However, we are able, thanks to our equipments and our expertise, to offer the complete realization of products, from the raw material to the finished part.
TO OUR PRODUCTS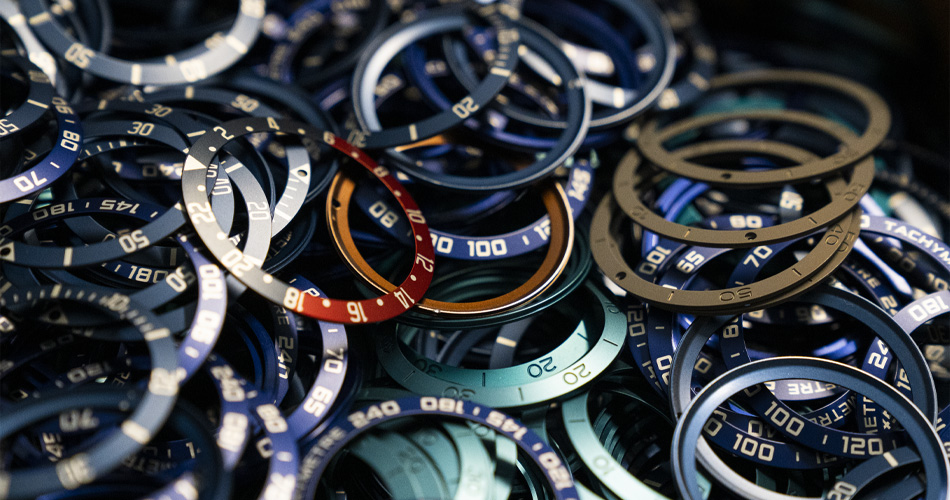 A TEAM OF EXPERTS
Unlike a simple subcontractor, we accompany our customers in the choice of alloys, treatments, shades and graphics in order to find the best possible combinations with them.
CONTACT US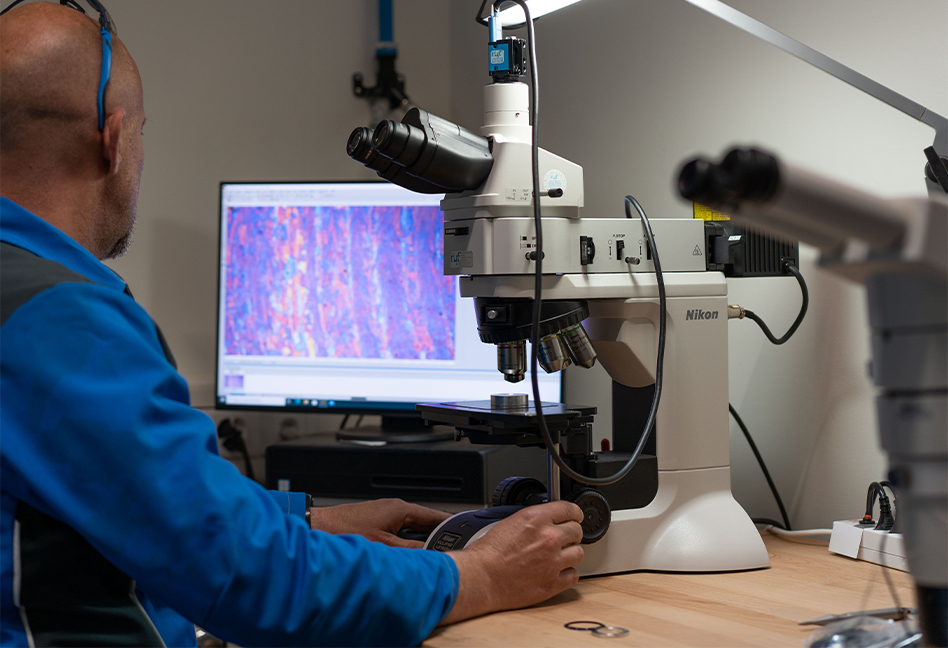 A LOOK TO THE FUTURE
Having recently moved into our new, low-impact premises, we also attach great importance to research and development. In 2018, we hired a Doctor in Engineering Sciences to head the research department, that is working not only on improving the raw material used, but also on developing new treatments as part of an Innosuisse project, in partnership with the Swiss Center for Electronics and Microtechnology.
LEARN MORE
Discover Coloral on video
100'000
treated parts
per day
6000
aluminium bezels produced
per day
1000
titanium parts
per day
5000
assembled watchcases
per year
OUR CERTIFICATIONS
Certified ISO 9001 and 14001, COLORAL pays particular attention to the quality of your products. At Coloral, social and environmental aspects are part of our core values, we are certified as a Citizen Company.