Our products
As a subcontractor, COLORAL does not market its own products. However, thanks to its equipment and know-how, the company is able to offer the complete realization of high quality parts.
ALUMINIUM BEZELS
Being the first product COLORAL ever machined, aluminium bezels are entirely manufactured by the company. The product is turned from tubes of COLORAL's aesthetical alloy, then polished before being fixed on a rack for a decorative anodising. Thanks to selective screen printing and multiple coloration, COLORAL can deliver an aluminium bezel with up to five different colors on it.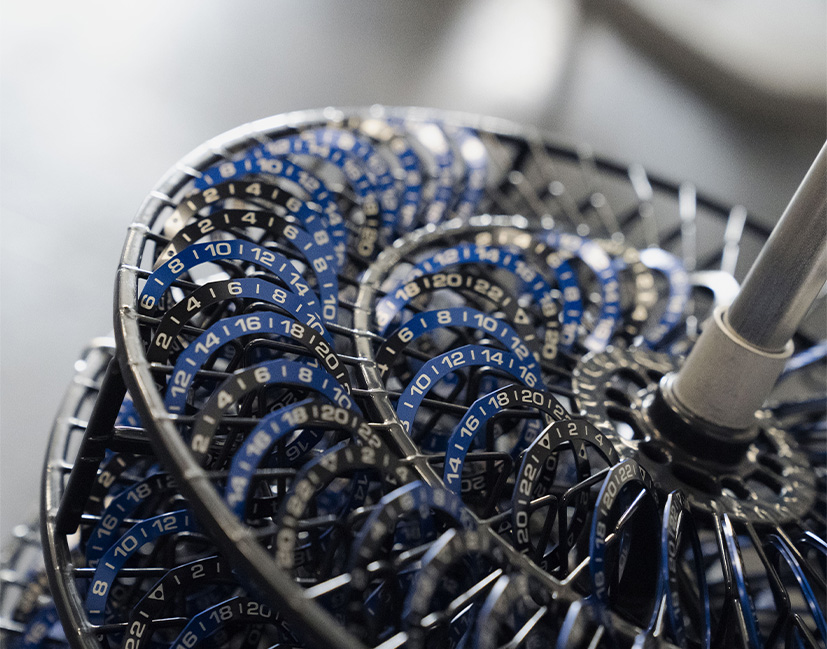 316AL WATCHCASES AND WATCHPARTS
Aiming to offer its customer the most complete solutions, COLORAL is now able to
manufacture entirely water resistant watchcases.
When receiving your 3D models, COLORAL manufactures and finishes (polishing,
satin finishing, sandblasting) your watchcase parts. Then an anodic, decorative or GL
oxidation is done. These processes enhance the hardness of the parts made of a
material already as hard as 316L steel.
Finally, the parts are assembled to deliver an aluminium water resistant watchcase.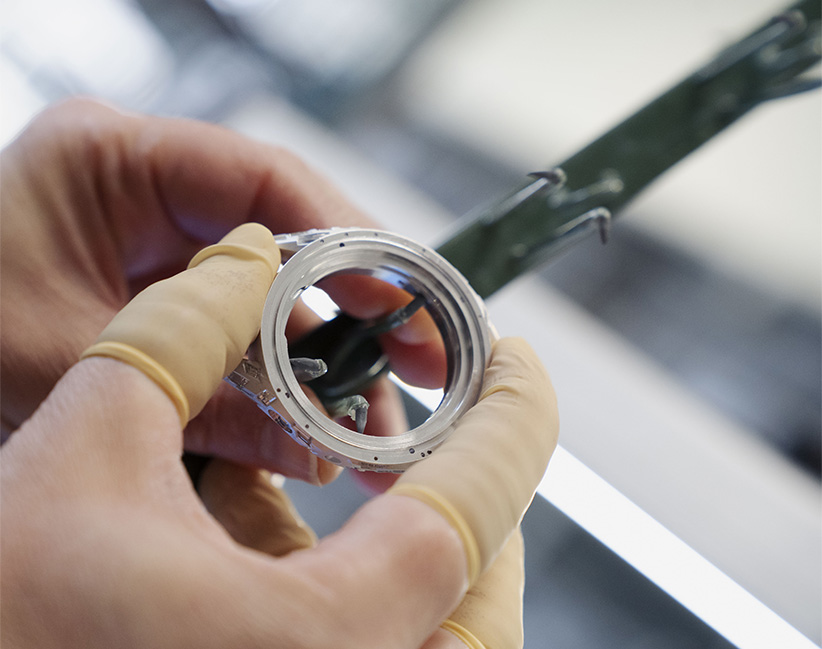 ALUMINIUM DIALS
COLORAL's dials are made out of its own alloy, especially developed for watch
components such as aluminium bezels. The machining is made in the material,
meaning the parts are not stamped. An intrinsic coloration of the dial is made with
several decoration possibilities.
Different surface finishes are possible :
Wide range of metallic colors
Mat or shiny finishes on one same part
Deep black coloration
COLORAL can develop a bezel which perfectly matches the watchcase and dial.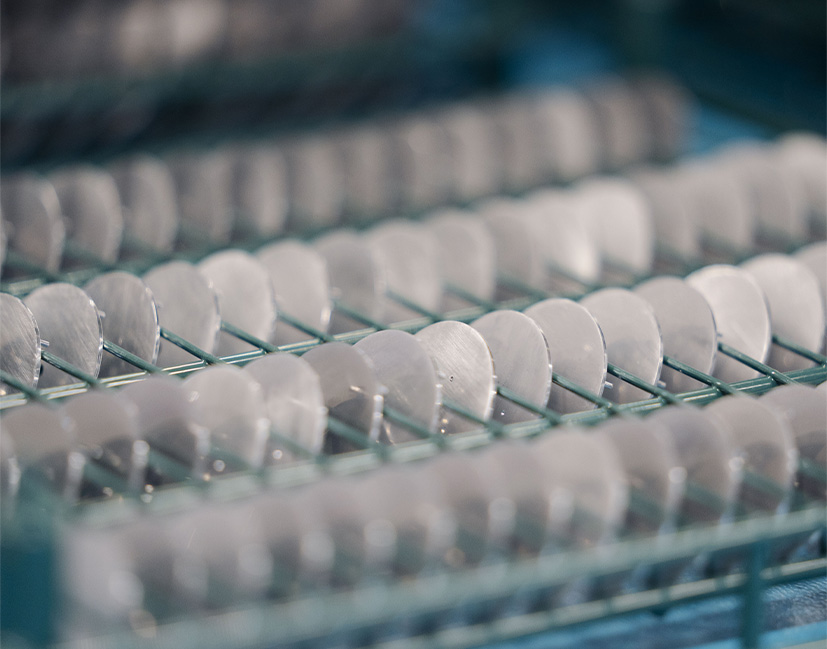 BICERAMIC COLORED BEZELS
Many watchmakers are interested in the hard texture and technicity of ceramic, a
high tech and trendy material. In fact, a growing amount of sportwatches are
equipped with a ceramic bezel which is engraved and then varnished. These bezels
are not made 100 % out of ceramic.
Thanks to an exclusive partnership COLORAL can now deliver « Full Ceramic »
bezels where two ceramics of different colors are mixed to obtain, for example, a
black bezel with a white scale.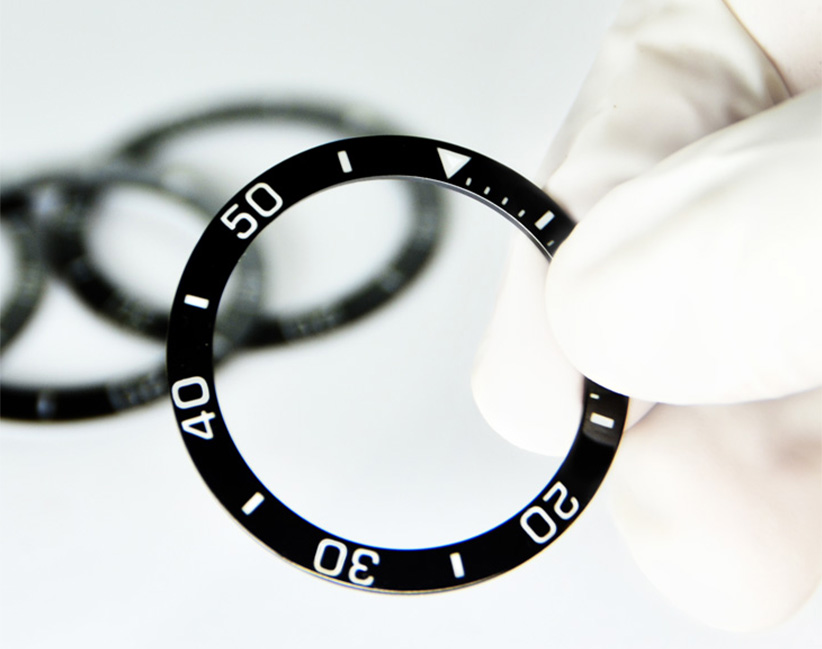 OUR CERTIFICATIONS
Certified ISO 9001 and 14001, COLORAL pays particular attention to the quality of your products. At Coloral, social and environmental aspects are part of our core values, we are certified as a Citizen Company.